Perinatal Ethics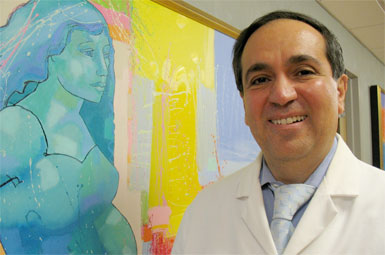 The Perinatal Center at Weill Cornell – the world's leader in perinatal ethics – provides medical and nursing care that sets both scientific and ethical standards of excellence.
We emphasize the importance of providing pregnant women with the information and support that they require in making decisions about the clinical management of the myriad complications that can arise during pregnancy, including topics such as:
prenatal diagnosis
abortion
maternal-fetal research
the appropriate use of cesarean delivery
the ethics of clinical care for extremely premature and anomalous infants.
Not only have we been able guide our patients through these complex issues, but our commitment to professional integrity guides our healthcare professionals in all aspects of patient care.
World Leaders in Prenatal Medical Ethics
Led for more than two decades by Frank A. Chervenak, MD, Given Professor and Chairman of the Department of Obstetrics and Gynecology, and Laurence B. McCullough, PhD, Adjunct Professor of Ethics in Obstetrics and Gynecology and of Public Health, the Weill Cornell ethics group has published more than 100 articles, 100 chapters in medical textbooks, and the first book on ethics in obstetrics and gynecology. These publications advocate the clinical ethical concept of the fetus as a patient and clinical strategies to protect and enhance the autonomy of pregnant women in their decision making about perinatal medical care. Widely cited, these works have helped to shape the practice of perinatal medicine in the United States and many other countries.
Building on our unparalleled record of scholarship, Weill Cornell is the leader in the globalization of perinatal ethics. Dr. Chervenak has presented work from the Weill Cornell ethics group at international conferences and medical centers on every continent, with the goal of improving the ethical dimensions of perinatal care worldwide.
Doctors with Expertise in This Area
Back to Top